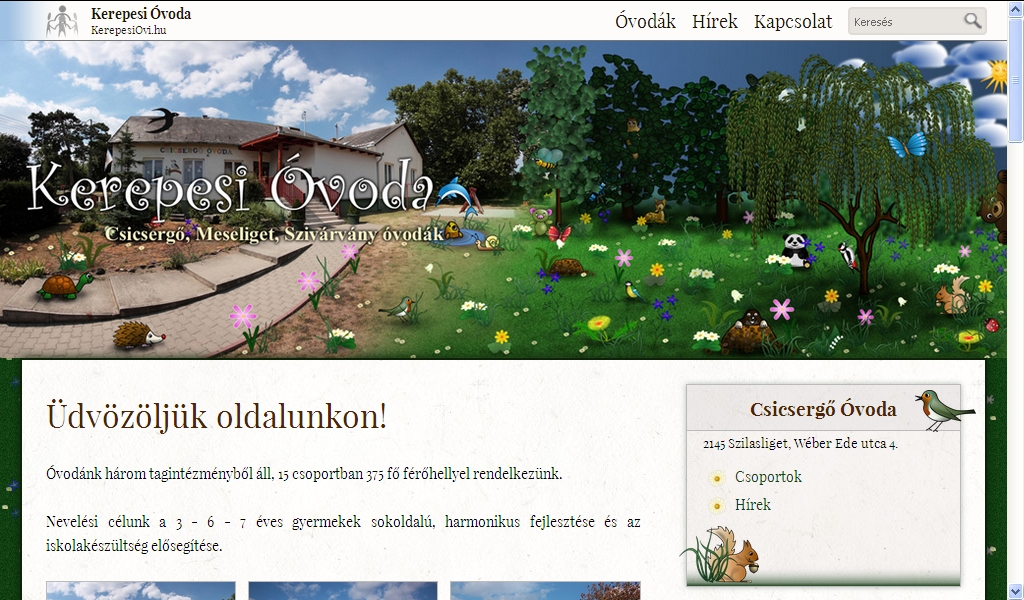 I created a website for the Kindergarten of Kerepes that consists of three child institutions. The new website replaced an old, non-functional website. The following has been done by Peter Kiss (KpeterWeb.com):
Design (including all the graphical elements, animals, plants, etc.)
Programming: content management system (dotfsCMS), design implementation
Definitely the design and the drawing of all the graphical elements were the biggest challange while working on KerepesiOvi.hu. Since the kindergerten is really beautiful the idea was born to create an image where the real-world sight of the kindergarten metamorphes into a happy fairytale world where all the groups of the kindergarten are represented.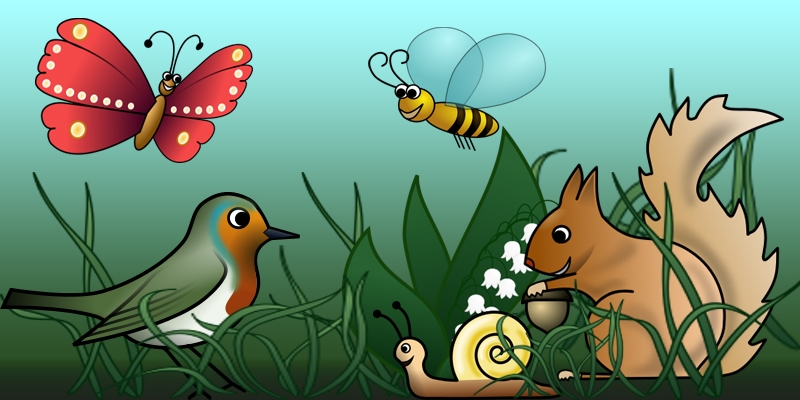 The website is purely in hungarian.
See for yourself, visit: kerepesiovi.hu