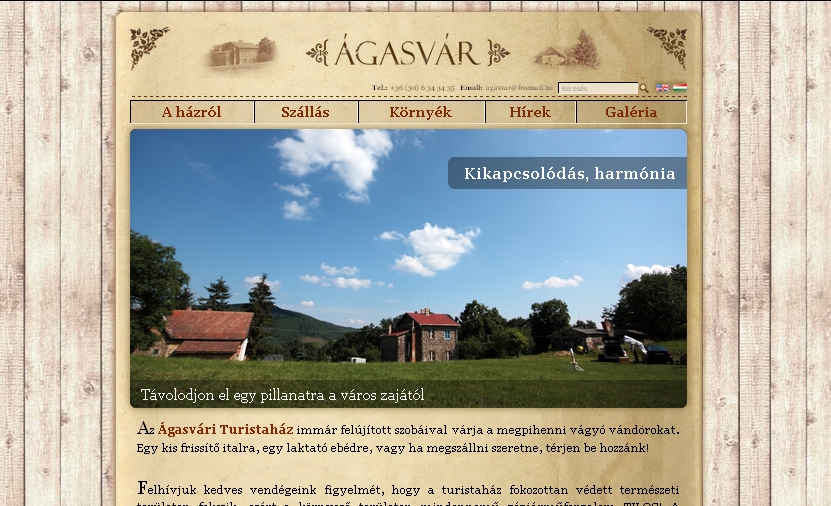 The Ágasvár Tourist Hut is located in the Mátra Mountains, the highest hills in Hungary. Ágasvár is one of the few alpine style huts in Hungary. It is visited by thousands of tourists every year. What has been done for their web page:
Webpage redesing: the general look of the former web page has been preserved while the design has been modified in every single detail to accomodate a responsive appearance
Programming: content management system, desing implementation
Content migration from old website
The former webpage of the Ágasvár Hut was a static page created by Deluxer Design. The beautifully drawn but absolutely not flexible page has been renewed by KpeterWeb.hu. It is a difficult thing to create responsive websites with lots of graphics.The task is to ensure that the beautifully drawn page looks good across different devices and different screen sizes. See for yourself:
Visit Agasvar.hu.